Bedroom plants can do more than just making your rooms look brighter and wonderful, they can also boost your mood, enhance your creativity, and reduce your stress levels. Plants are great at naturally filtering air pollutants. Most of the time we don't realize that air pollutants are formed inside the house itself like smoke, paint, tobacco smoke, mosquito repellants, and furniture in our homes with toxins like formaldehyde and benzene. To help purify the air in your home, consider adding plants. Plants can absorb harmful gases through the pores in their leaves, filtering and cleaning the air you breathe every day.
Philodendron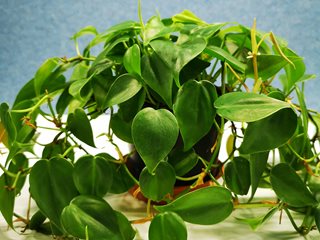 Among NASA's top 10 list is the Philodendron which is a popular houseplant because it's almost impossible to kill. This trailing plant's heart-shaped leaves come in a variety of visually appealing variations and are particularly effective at absorbing formaldehyde. Philodendrons tolerate a wide variety of light but can get a bit lanky if conditions are too dim. Less is more when it comes to irrigation, and you can easily root new plants in a vase of water if you decide to propagate more plants for a collection. \
Benefit For Bedroom: Absorbs formaldehyde from the air
Care Tip: Moderate to bright light; water occasionally only
Spider Plant
Perfect for hanging, and very easy to propagate; this plant is effective at fighting a variety of pollutants such as benzene, formaldehyde, carbon monoxide, and xylene. Keep these plants in bright to moderate indirect sunlight.
Benefit For Bedroom: Purifies indoor air by removing harmful chemicals
Care Tip: Moderate to bright light; water occasionally
Peace Lily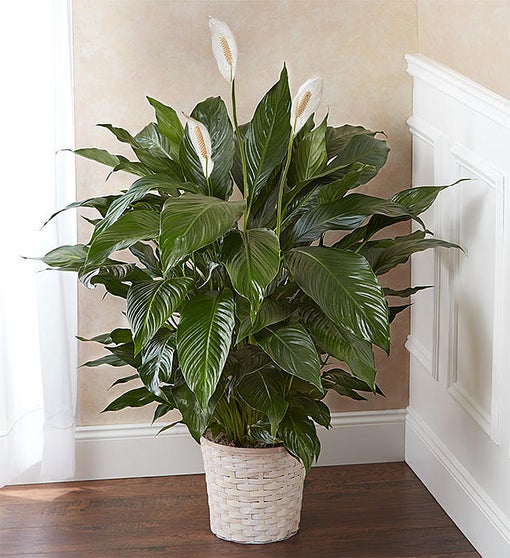 Peace lily plants (Spathiphyllum genus) are one of the most enduring and popular houseplants for the bedroom, and for good reason. they are known to clean the air of formaldehyde, benzene, acetone, alcohols, and trichloroethylene. Its glossy leaves thrive in high- or low-light situations, and the roots tolerate a variety of irrigation habits. To care for a Peace Lily, keep the soil moist and place it in an area of your home that gets moderate to bright indirect sunlight.
Benefits For Bedroom: Purifies indoor air
Care Tip: Moderate to bright indirect light; water when soil is dry
Rubber Plant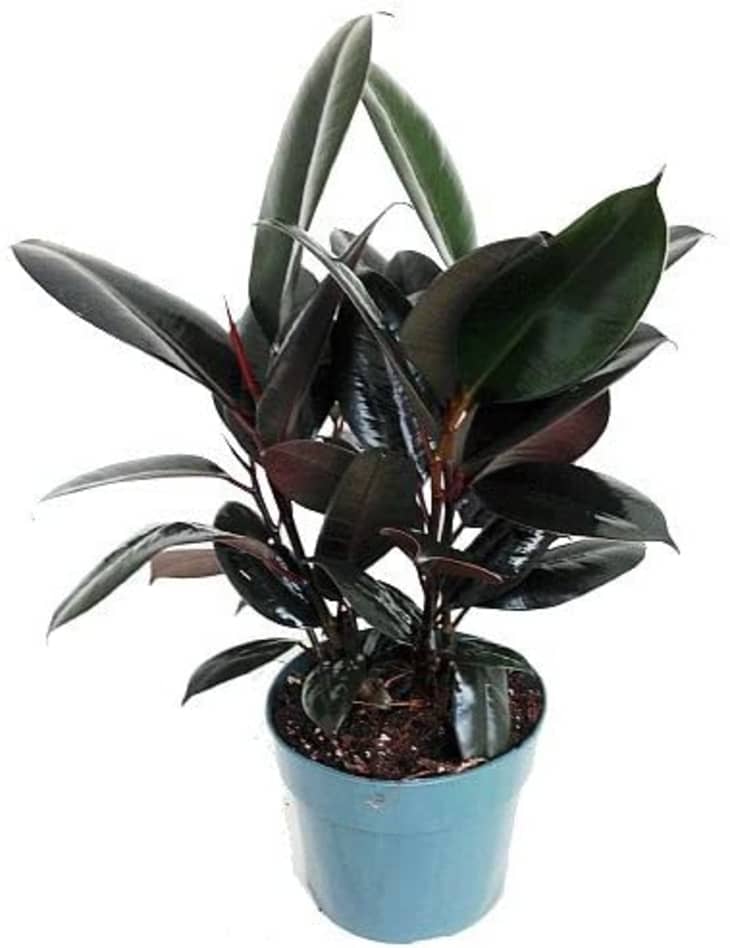 One for my favorite plants and these plants are difficult to kill. This low-maintenance beauty is a powerful toxin eliminator and air purifier. Allow these plants to dry between waterings and keep in moderate to low light.
Benefit For Bedroom: Improve indoor air quality by absorbing airborne chemicals
Care Tip: Moderate to low light; water occasionally
Snake Plant
Also known as Mother-In-Law's tongue, this insanely low-maintenance plant is an optimal choice for the bedroom because not only does it claim a spot on NASA's list of the top 10 air-purifying plants. It is also one of the few houseplants that convert carbon dioxide into oxygen at night. Just water it every couple of weeks. If you repot this slow-grower, provide a container with drainage holes, as the snake plant will rot in standing water.
Benefit For Bedroom: Filters indoor air during the day and night
Care Tip: Bright indirect light; water only when soil is dry