Once frost strikes and the freezing overnight temperatures set in, it's lights out for your favorite plants.  To keep your plants alive year after year, it's always best to bring your plants indoors and away from the cold.
Here are 5 simple tips to help your plants thrive indoors during the colder months, or even year-round!  So beat the blues with a little more green.  You'll be surprised by the amazing results.
1. Gather all the Essentials
Cold fronts have a tendency to sneak up on you.  And once they strike, the cold blow can usually damage many plants past the point of recovery.  This is why it's always best to be prepared and just make sure you the essential tools you'll need to keep you and your plants happy over the next few months.  These essentials include: a watering can, a pest cleaning solution, supplemental lighting, pruners, containers, potting soil, stakes etc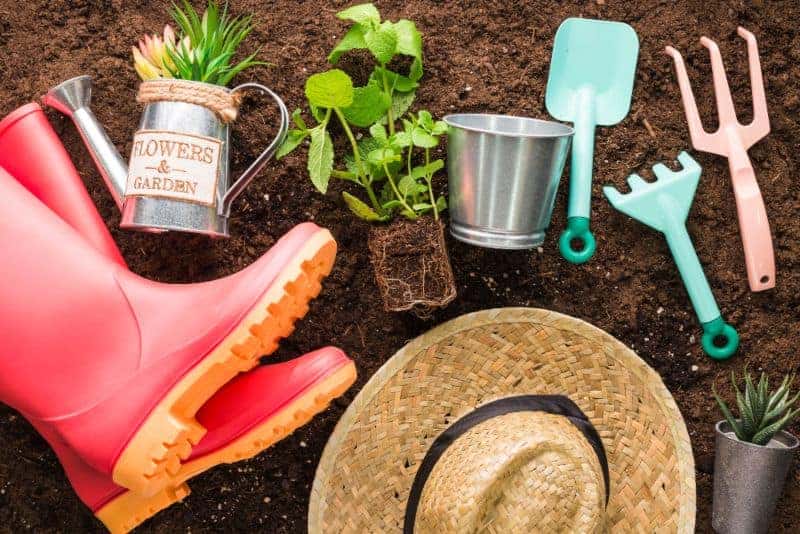 Have fun with it too!  If you want to make a designated plant area, you can try arranging everything on something like a stand, a cart to add some color and life to any room.
2. Eliminate the Pests
Inspect the leaves, stems, and soil for plant pests and other insects than are sure to wash your plants whenever needed. Use a spray of water outdoors, and then apply insecticidal soap and let it dry.  This procedure is important because it removes and destroys insect pests and their eggs.  Any pests on your plants indoors will rapidly multiply and quickly cause an infestation in your indoor garden.
3. Use a grow light to keep them in a bright area
When moving your plants indoors, be sure to place them in areas with plenty of bright light (Indirect sunlight wherever needed). If you have a sunroom with great exposure, count yourself lucky. However, if you don't, it's always advisable to use grow lights for supplemental plant lighting.
4. Don't Over-water
Water your plants sparingly in the colder months in order to prevent over-watering. Remember that most plants drink very little at this time of year.  Be sure to water them moderately but regularly.  You can know your plants need when the first one to two inches of soil is dry.
5. Trim Dead or Damaged Leaves or Stems
Trim your plants back by cutting away dead and damaged leaves and stems. Be sure to disinfect your cutting tools to refrain from infecting a healthy plant.  However, be sure not to trim away any of the healthy leaves and stems.  This will leave you with a healthy and attractive new showpiece for your home.
Bring your plants indoors and leave the cold outside.  You don't have to hide your plants in your basement, closet, or laundry room this year.  Let 'em shine!