Although growing your own food is quite satisfying, did you know that you can also easily eat from your flower garden? Today, we'll take a look at some of our favorite unusual edible plants that make wonderful culinary garnishes. Make sure you are certain of a plant or flower's identity before eating it from your garden. Pick flowers only when they are fully bloomed, and always rinse them first. Remember that frequently, only the petals are edible, so be careful to check again if you're unsure.
Daylily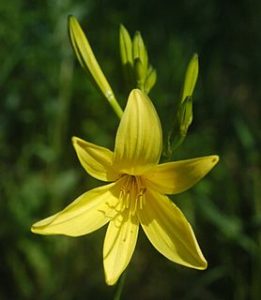 Before eating, be certain that your lily is a daylily. Their edible petals and buds have a flavor that is similar to asparagus. They may be used in many delicious ways, from straightforward frying to creating fritters.
Nasturtiums
Flowers, leaves, and seeds can all be utilized in cooking. While the foliage is more peppery, the blossoms are more delicious. If you like capers, you can even pickle the seeds and use them in place of them.
Pansies
These lovely blooms provide a lovely touch to summertime beverages thanks to their fresh flavor. Any gathering or garden party gets a festive flair boost when they are frozen into ice cubes!
Squash Blossom
You don't have to give up any squash to enjoy the male blooms from your squash plants! While female flowers are more in the heart of the plant and have a small fruit where the bloom meets the stem, male flowers have longer, thinner stems and grow closer to the edge of the plant.
Roses
Roses add joy to any garden, but they also taste great in salads, seasoning blends, teas, and other beverages. You can consume the petals raw, dry them, or make infusions to enhance your next cup of tea or cocktail with their sweet floral flavor. Before eating the petals, remove the white parts, and make sure your rose was grown organically!
Hibiscus
Nothing is quite so refreshing as a hibiscus iced tea in the hot weather — or a hibiscus mimosa at brunch! These sweet-tart blooms are ideal for infusions.