Can Plants Grow Without Soil?
Have You Ever Wondered…
Will we be able to grow plants without soil?
What do you mean by hydroponics?
What are the major benefits of hydroponics?
When you hear the word "garden," what comes to mind? a tiny plot of tilled ground covered in lovely flowers and vegetables? maize, lettuce, and tomatoes triumphantly bursting through the soil in rows?
What about a big greenhouse made entirely of plastic pipes where a dizzying array of flowers and vegetables are sprouting? No? Well, reconsider! Without any soil, as absurd as it may appear, plants can be grown above the ground.
Researchers realized hundreds of years ago that although the soil is essential for plant growth, it only traps mineral resources close to plant roots.
Instead of using soil, "hydroponics" allows you to grow plants in a fluid solution containing mineral fertilizers. The Greek terms hydro ("water") and ponos ("work") are the sources of the English word "hydroponic."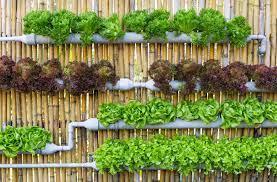 Numerous mineral elements, such as nitrogen, phosphorus, and potassium, are essential for plant growth. A plant can grow without soil if you can supplement its water supply with certain essential mineral minerals. Practically every plant can be cultivated by using the Hydroponics method.
There are numerous types of hydroponic containers. Numerous networks of plastic tubing with holes for plants are used in large hydroponic farms. The pipes deliver watery solutions containing mineral nutrients to the roots of the plants.
Plants can also be grown hydroponically by putting their roots in a nutrient solution made of minerals that is enclosed in a non-soil substance like gravel, coconut husks, or shredded paper. The root systems of the plants can benefit from more assistance from these non-soil components.
Plants grown hydroponically typically have healthy growth and great yields. Oxygen is always available to plant roots. Additionally, they can get as much or as little water as they require. Hydroponic systems continuously reuse water, which reduces water expenses.
Modern society can benefit greatly from hydroponics. Residents can grow fresh food with hydroponics in places with limited access to decent soil. Fresh food can be grown all year round in hydroponic farms that can be put up indoors.
Due to the possibility of lengthy transit times on upcoming missions, hydroponics may also allow humans to stay in space for longer periods of time.
Checkout, where you can buy indoor plants online, cost-effectively in Dubai >>
Excited? Try out growing a plant by hydroponics method and let us know how the experience was!!
HAPPY FARMING!!!