Epipremnum Aureum is an evergreen species of plants that belong to the the Arum family Araceae and these are very easy to grow. We know them by several names like money plant, golden pothos, silver vine, Devil's ivy, Solomon Islands ivy, etc. It is also called devil's ivy because its almost impossible to kill this plant. Pothos is a hardy indoor plant with long trailing stems growing upright producing beautiful heart-shaped dark green leaves splashed and marbled in shades of yellow, cream, neon or white.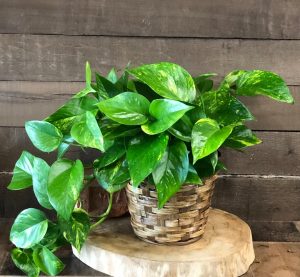 How to care your Pothos?
So your Pothos should be kept in well-draining potting soil with drainage holes and make sure the soil to dry out between watering. Money plant go well when grown in soil with proper watering outdoor and this can be grown as a water plant. Clean or dust the leaves with regular showers or wiping the leaves because the large leaves tend to accumulate lots of dust.
Propagating Pothos
Propagating Pothos can be started with cutting the root nodes on the stem right below the leaf or branch junctions. These tiny bumps on the stems of rooting Pothos are the key to propagating the plant.
Steps to Propagate Pothos:-
Cut off a 6 in (15 cm) long vine with scissors. Cutting should have at-least 5 healthy leaves.
Rip off or cut 2 or 3 bottom leaves from the new vine to avoid rotting.
We can either plant the cutting in soil or just grow it in a glass of water
Note: We should change the water every couple of weeks when we grow Pothos in water because over time water loses oxygen , and roots need oxygen,since it's in water you'll need to feed it to keep it growing!! . When we grow plants in potting soil it will contain all the nutrients your plant needs, but we should fertilize the soil once in every 2-3 weeks.